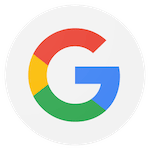 I have been training with Amy and Sean for over 7 years and despite many changes in personal circumstance, have always found myself coming back to them. They are the best personal trainers I have ever had the privilege of working with. I am confident in their knowledge and skills and I know that they are committed to my health and wellness. Amy and Sean are kind and flexible; they continuously go out of their way to make others feel comfortable and find a training regime that works for the individual. I am incredibly grateful to have them in my life - and love that I can now call them friends.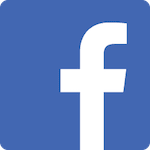 I have trained with Amy and Sean for about 7 years now.
They are quite honestly the best personal trainers!
Not only do they have so much knowledge and experience, they are genuinely lovely people. Their clients are like family and they go above any beyond to look after their family.
I have tried many different places for training during this time as well, including places like F45 etc. I always end up back with Amy and Sean, I get the best results from them.
You won't regret working out with Your Fit!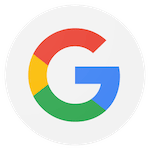 Amy and Sean seriously changed my life, forever! I have been seeing Amy and Sean for 7 years now and nearly 30 kilos lost and a much better life gained. They are the best trainers I've ever had, hence sticking with them for 7 years now. Personable, professional, caring and genuine, I can absolutely recommend them to anyone of any fitness level. I thought Sean was mad when he wanted me to enter a 5km fun run event back in 2014. Fast forward to 2018 and we ran the Melbourne marathon together, and then in 2019 I went to New York to run the marathon, a proud achievement I will remember forever. I couldn't have done it without the truly amazing support, guidance and energy from Sean and Amy.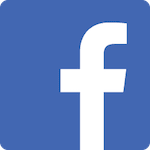 Sean and Amy are absolutely amazing people. I have been seeing them for nearly four years both personally and through our company fitness program. Sean is not only an excellent trainer he is also an amazing dietitian that has helped me work through a lot health issues over the years. Amy brings such an energy to the group sessions I attend that so inspiring. They both work with you and at level you are comfortable also managing to get the most out of you. Once you set foot into their world you are a part of their family.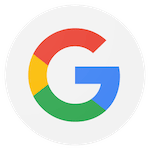 Starting training with Sean and Amy 5 years ago was the best thing I've ever done. From day one I could tell they cared about my personal health and fitness journey and those who I trained alongside. Each session is tailored and differentiated with options to suit all fitness levels. Sean and Amy are very knowledgeable, show a genuine interest in and care about all things health, fitness and food related. This really is a one stop shop for an all round training experience. I know I look forward to every session every week. Love feeling the burn after a session with these two!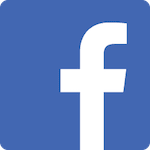 The truth is Sean and Amy are two of the best people you will ever meet! They generally care about your health and fitness and to be honest that's what you really want from your personal trainers and nutritional experts. They will listen to your needs and goals and meet you where you are at. There is always laughter and fun-they aren't drill sergeants! They will however give you that extra push when you need it but also recognise when you don't. They can modify exercises and nutritional plans to suit pretty much everyone- even for those of us who are pretty injury prone or salad intolerant. If you want a different fitness journey (and yes I hate that word too) that exists outside the sterile gym scene these guys are it. They encourage rather than demanding, they listen rather than preaching, they will pick you up when you fall without judgement and most of all they will look after you like you are one of the family!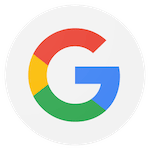 I've honestly lost count of the years I've been training with Amy & Sean, because I now consider them a permanent fixture in my life!
Their knowledge of fitness and nutrition is incredible, but it's their care, understanding and acceptance of individuals – of all shapes, sizes, ages, fitness levels – that keeps me coming back.
I've had a physical disability my entire life and had struggled to find somewhere to train where I could truly be myself, somewhere I could enjoy exercise and grow my confidence.
Your Fit is that place for me and I'm now stronger than ever, thanks to Amy & Sean.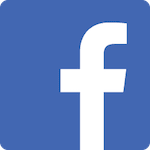 Amy and Sean are the best trainers & dieticians ever! It also helps that they are worlds most beautiful people and have inspired me over the last 5 years to get fit & feel my best! 100% can't recommend them enough to anyone wanting to stay active and live their best life! 🥰 💪🙏🙌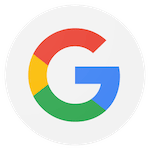 My husband and I have trained for several years with the brilliant team at Your Fit, and we can't speak highly enough of the expertise of Amy, Sean, and Lynne to motivate you to achieve your health and fitness goals. To be able to find such a knowledgeable team who really do care has been wonderful. We have had 2 children in the time we've been with the Your Fit team and each time they have helped us navigate the challenges of exercising while pregnant, exercising safely post pregnancy, and exercising while working busy careers. They keep you on track and provide valuable guidance when it comes to nutrition and your overall health. Plus they're a super friendly bunch of people we feel lucky to have got to know!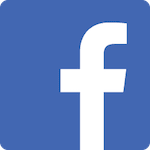 Both Sean and Amy care deeply for each and everyone of their clients. Love every chance that I get to work out with them as their workouts are amazing 🙂 very grateful for all their advise and tips on all things training and exercise